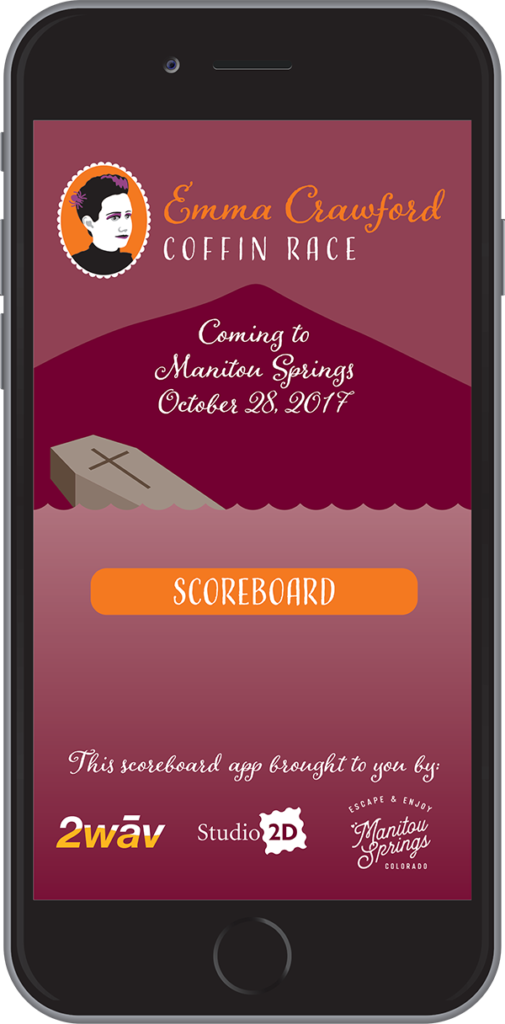 When we were new residents of Manitou Springs, we were excited about all the weird and wonderful festivals that happen throughout the year. The Emma Crawford Coffin Race is one of them. About 60–70 teams race down Manitou Avenue in heats of two. Costumes and creative coffins are more important than speed at this race. As spectators, we had a hard time following the proceedings. Both sides of the street are so crowded you can barely move. The announcers are inaudible unless you are near the judges' stand.
Discussing the festivities in the next few days, most people we talked to thought an app was a good idea. To be able to see race results in real time, find out a little about each team, and feel less clueless would be enthusiastically received. So Studio 2D and the 2wav team set to work. By the following October we had a working app, and anyone who wanted to follow along, could. We had about 1000 unique users that day.
In the next years we made some upgrades, and we will continue to support this app. Advertising and promotion opportunities have been discussed.
Studio 2D designed the logo, branding, user interface, and marketing materials. App development by our favorite programming team, 2wav.